OUT OF STOCK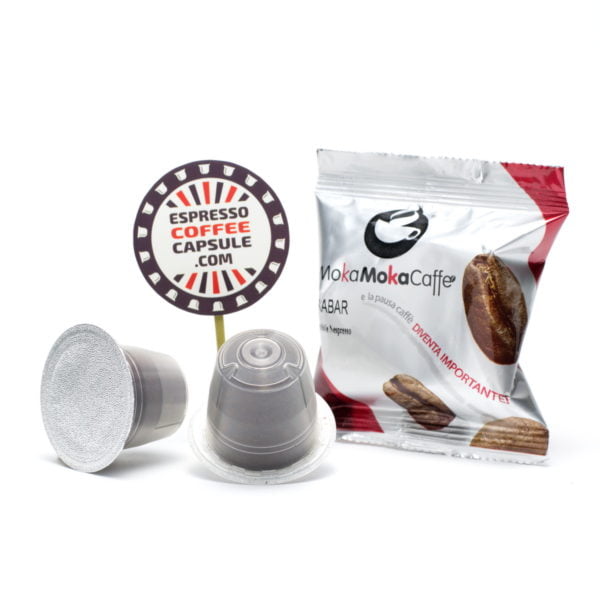 MokaMokaCaffe Extrabar
MokaMokaCaffe Extrabar is a strong coffee blend with a full body and aroma.
Blend features:
Body: 4 from 5
Flavour: 4 from 5
Intensity: 4 from 5
Sweetness: 3 from 5
Composition: 40% Arabica, 60% Robusta
Package: Capsules are individually packed in single mono use packets in controlled atmosphere. Self-protected barrier capsule coupled with aluminum under nitrogen.
Net weight of capsule: 5.5 g 〜 oz 0.19
Compatibility: Nespresso® Original* machines for home compatible capsules.
Can be used at Home, Office and HoReCa as well.
Made in Italy
Description
For the finest taste of MokaMokaCaffe Extrabar is recommended to use the best quality water.
Ingredients: roasted ground coffee, in capsules
Shelf life: 24 months
Storage: keep cool and dry; do not tear the individual package.
Country of production: Made in Italy by C.I.D.A. S.r.l.